About Chelsea
Chelsea Conron MA, Owner, Harbour Counselling
Canadian Certified Counsellor (CCC)
Contact Chelsea: (604) 329-4972
chelsea@harbourcounselling.ca
---
Chelsea is currently on maternity leave, and will be accepting new clients as of 2021
Approach & Philosophy:
It is a privilege to help my clients overcome challenges and negative experiences in their lives that may have shrouded their capacity to thrive. Since 2009, I have been working with individuals and families, helping them tap into their internal resources in order to accomplish their goals, reach their potential, and experience a sense of wholeness. I am passionate about deeply knowing oneself and being deeply known in the safe and accepting environment of the therapeutic relationship. It is my aim to help people get to know and live from their most authentic self, and by doing so find more honest and fulfilling connection with others.

I rely on evidence-based, research-driven approaches to treatment, drawing heavily from mindfulness and body-based approaches such as Internal Family Systems and Sensorimotor Psychotherapy. I draw from attachment-based research and approaches in assisting parents and families through the challenges in their relationships. I also have training in the Gottman Couples' Therapy Method (Level I & II), as well as Observed & Experiential Integration (Level I & II Certified) used in processing the impacts of past trauma.

In my work with children, play is of the essence, as children express themselves and process through play rather than language alone. I utilize play-based and expressive approaches to assist children in building the resilience and the self-esteem they need to thrive in daily life.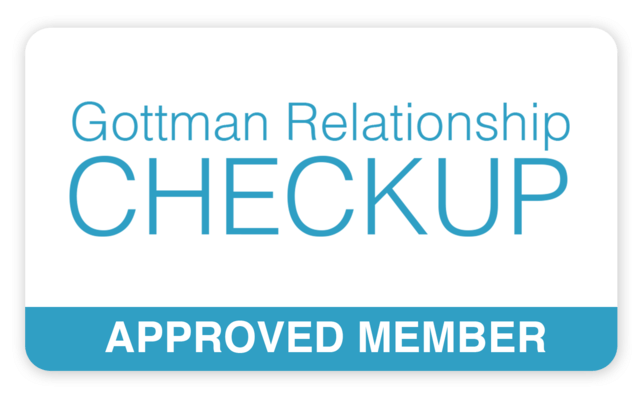 Background & Education:
Over the course of my career, in addition to private practice, I have worked in local crisis pregnancy centres; integrative health settings, including residential treatment for trauma and addictions; community-based substance use services for individuals and families using or affected by substance use; as well as trauma therapy and sexual abuse support services in the non-profit sector. I have also provided individual and group supervision to first-year Master's level Counselling students through Trinity Western University.

I am a registered member in good standing with the Canadian Counselling and Psychotherapy Association (Member #2993). I have a Master of Arts in Counselling Psychology from Trinity Western University, and a Bachelor of Arts, Major in Psychology, with a Minor in Creative Writing from Kwantlen Polytechnic University. Additionally, I completed a Certificate in Christian Studies from Columbia Bible College.

I value ongoing training, supervision, and staying current in the field of counselling and psychotherapy. Topics of continued certification, workshops and training I have completed include:

- Gottman Couples Therapy: Level I & II (Certified)
- Observed & Experiential Integration (OEI) Level I & II (Certified)
- Internal Family Systems (One year online training)
- Expressive Play Therapy for Healing Complex Trauma: Marie-Jose Dhaese
- Shame & Self-Loathing in the Treatment of Trauma: Janina Fisher
- Advanced Topics in Theory, Clinical Practice, and the Therapeutic Relationship: Janina Fisher Level IV Webinar Series
- Using Expressive Therapy with Children & Youth: Cameray Child & Family Services Workshop
-Sandtray Therapy Workshop
Background and Education
Throughout the course of my career I have worked with children, youth and adults in private and community-based counselling settings, as well as within community childcare programs and non-profit youth organizations. I have facilitated group counselling programs aimed to help reduce the anxiety experienced by children and youth.

I am a registered member in good standing with the Canadian Counselling and Psychotherapy Association. I have a Master of Arts in Counselling Psychology from Trinity Western University. Additionally, I have a Bachelor of Arts in Counselling from Summit Pacific College.

Ongoing Education and Additional Trainings Include:

- Observed & Experiential Integration (OEI - Level I)
- Sandtray Therapy Workshop

About Kyla
Kyla Dove, MA
Canadian Certified Counsellor (CCC)
Contact Kyla: (236) 258-5494
kyla@harbourcounselling.ca
---
Approach & Philosophy:
As a counsellor, I seek to strengthen and empower my clients. I firmly believe that each client I work with has the capacity to achieve their goals and that together we can work to find a creative way to achieve them. I believe that a large part of counselling is about relationship, exploration, and curiosity. It is my belief that each client is the expert of their own experience and it is my role to bring curiosity and openness as we work toward healing and wholeness.

I draw on attachment and systems-based theories, with the use of mindfulness and self- compassion practices. I use a trauma-informed lens through my work with clients. Drawing from the Internal Family Systems model, I often use the language of parts when working with clients. From this perspective I believe in moving toward healing by helping a client use their own internal resources to extend compassion and care to the hurt parts within themselves. This helps clients connect to their whole selves and move toward living a more congruent life.

In my practice I work with children and youth, specializing in areas of body image and self- worth, depression, anxiety, and suicidality. I integrate expressive therapy and play therapy in my work with my younger clients to help them achieve their goals and learn ways to cope with the challenges and stresses they face.

I also work with adults experiencing life transitions, grief and loss, depression and anxiety. Through a collaborative approach, I aim to provide tools and supports as my clients navigate difficult life experiences.


About Lindsay
Lindsay Ries, MA (In Progress)
Contact Lindsay: (778) 955-9747
lindsay@harbourcounselling.ca
---
Taking clients as of September 2020
Approach & Philosophy:
It takes much strength and courage to open up and be vulnerable, and I feel honoured to share in another's journey towards autonomy, wholeness, and freedom. I am committed to helping clients in their healing process by walking alongside them through their pain and being a caring, supportive, and non-judgmental advocate. I am passionate about growth and seeing clients thrive as they rediscover their identity and strengths.

I specialize in working with individual adults who have been impacted by trauma, and a result, are experiencing challenges such as relational issues, depression, anxiety, shame, and poor boundaries.

I use an integrative approach to counselling, tailoring my approach to each client, as I believe that each client, and their needs, are unique. With a trauma-informed lens, I draw from an Accelerated Experiential Dynamic Psychology (AEDP) and a relational-cultural approach, as I believe healing begins with a trusting relationship. I offer support to those seeking personal growth, healing, and gaining a greater understanding of self.
Background and Education
Throughout the course of my professional development I have completed a BA in Psychology, as well as all the required coursework for the Masters of Counselling Psychology program at Trinity Western University. I am looking forward to my conferral this upcoming November (2020).  Additionally, I have had the privilege of working with women in residential addictions recovery, and those escaping domestic violence and abuse, as well as experience working with a local crisis line. I truly believe in the importance of continuing education and supervision throughout the course of one's career.

Ongoing Education and Additional Trainings Include:

- Eye Movement Desensitization & Repossessing (EMDR)  (training in progress)
- Observed & Experiential Integration (OEI) Level I (Certified)
- Trauma-informed Practice Level 1 (Certified)
- Sandtray workshop